2-IN-1 5050 CCT color temperature asjustable LED Strips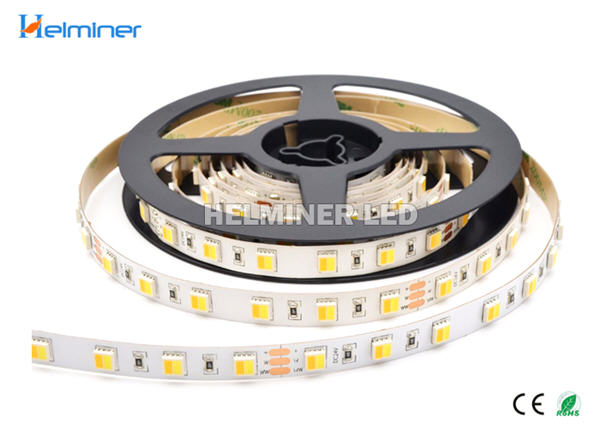 Specification
| | |
| --- | --- |
| Model | HS-B01/CCT |
| Voltage | 12v DC ( 24v DC Yes ) |
| Power | 19.2W /Meter (OEM Yes) |
| LED Qty | 60LED.Meter |
| Dimension | 5000 * 10mm |
| Color | White,Red,Green,Blue,Yellow,OEM Yes |
| Feature | 2 Oz dobule copper pcb/ CE RoHS |
| Warranty | 3 Years warranty. MOQ 500Meters |
SMD 5050 60leds/m 3000K - 6500K color adjustable double white CCT led strip light
Dual-White CCT LED strip lights 5050 60LED.Meter dimension(mm):



CCT LED Strips: 3000K - 6500K color temperature adjustable , OEM Yes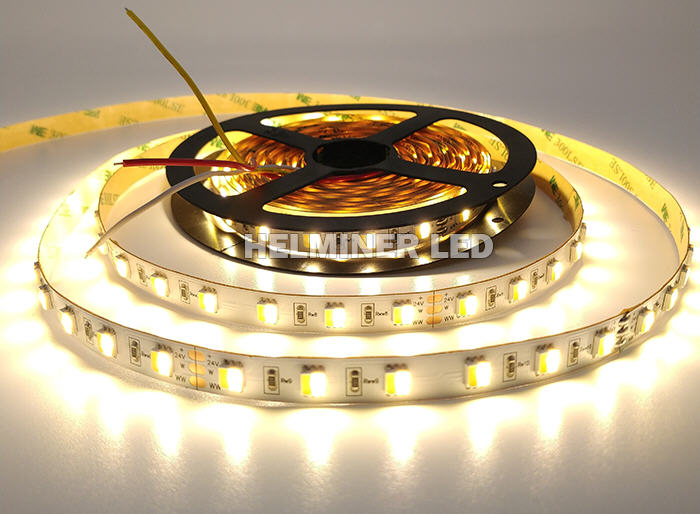 2-in-1 cct tunable adjustable 5050 led strip / Color Temperature Adjustable LED Strips CCT Adjustable LED Flexible Strip
We have our own SMD LED Chip production department, all the LED Chip were produced by our own factory, so we can supply OEM service for our clients, any color you need, just let we know. If you want know more information about this, click follow link : SMD LED CHIP Department

Epistar LM-80 5050 chips : 2-in-1 Chip, high brightness low light decay.
Enhance 2 oz Double-copper pcb : excellent heat dissipation, good for the led lifetime.
Color temeprature adjustable from 2700K to 6500K.
Best factory wholesale price : Fast shipping, 4-6 working days < 10.000Meters.
3M double side tape on backside for easy installation.
Professional LED Strip Light OEM manufacturer from China.

Variable White LED Strip Light : cct color temperature led strip light China Direct Manufacturer. OEM Yes.
The CCT color temperature led strips light need the CCT LED Controller to work good.
Model : HC-C01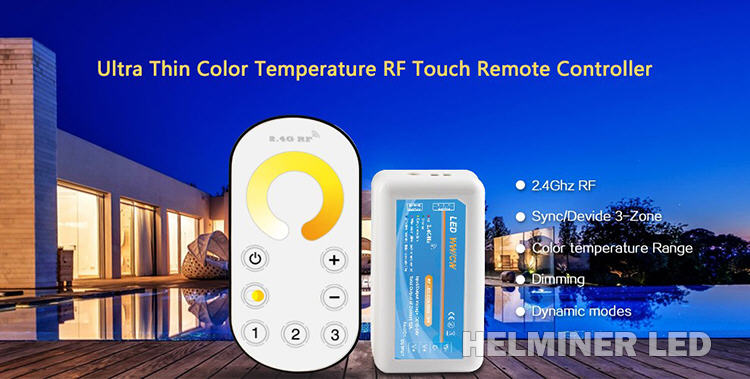 1+1 2835 cct led strip lights - also popular in the color temperature adjustable led strips market, any more information you need, Contact our sale manager right now !
Model : HS-C02/CCT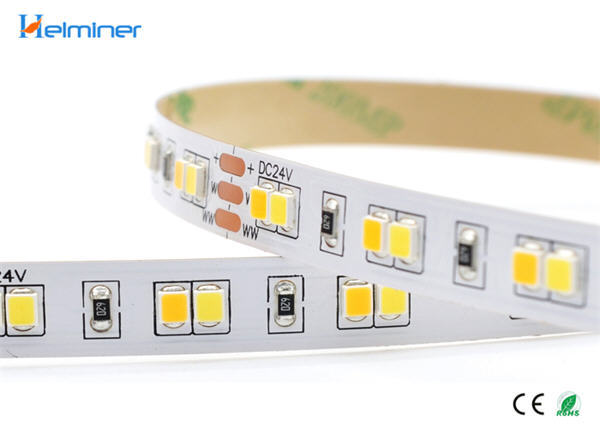 Color temperature adjustable CCT led strips, 60leds / m double white two-color adjustable CCT adjustable LED strip
Waterproof :

This page is still updating now, any more information please contact our sale manager right now.
Tel : +86-15820776791
Email : emma.helminer@gmail.com

Dual White bicolor CCT color temperature adjustable high lumen 5050 SMD strip led lights

1.Our SMD LED use copper base and gold wire which provide good heat dispersion, long life span and low Luminous Decay.
2.Our flexible PCB are all high quality double layers PCB, at least 2 ounces, or 3 ounces in particular models.
3.We always require same bin number SMD LEDs for different production batches for the same customer.
4.We have Everfine integrating sphere to test the color temperature of incoming SMD LEDs and put it in our QC records for every batch.

Related LED Strip Light Products :
1> 120LED 2835 LED Strip
2> 4-in-1 5050 RGBW LED Strip
3> CRI > 90 2216 240LED LED Strip

Hot Selling LED Strip Light
---